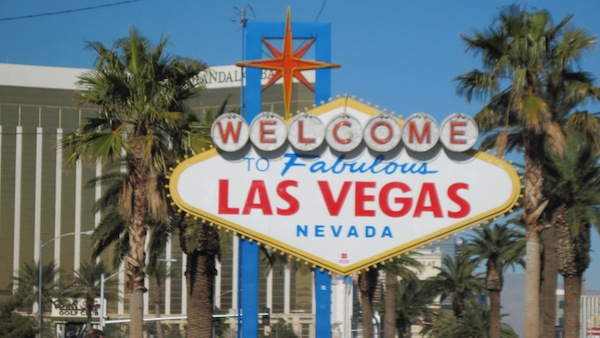 Nevada Gov. Fred Balzar paved the way for modern day Vegas. On March 19, 1931, he signed into law a bill that allowed gambling. The Northern Club on Fremont Street has the distinction of being the first legal gambling establishment in Las Vegas, and while the basics of Vegas have stayed the same over the years, the city has changed – the hotels have gotten flashier and the money bet has grown exponentially.
Vegas vaulted into legend starting in the 1940s and continuing through the 1960s. Thomas Hull's El Rancho, credited as Sin City's first themed hotel, and Benjamin "Bugsy" Siegel's Flamingo, both of which opened in the 1940s, changed the meaning of the casino-hotel. Vegas' stature continued to rise as The Rat Pack, Elvis and Liberace became synonymous with the city.
Las Vegas certainly represents about the most extreme that America has to offer. But a trip to Vegas isn't just about The Strip and its casinos. Strategically located in the Nevada desert, it is easy to head out to other nearby destinations, such as the Hoover Dam, for a quick trip, or the Grand Canyon by bus or helicopter for an even longer jaunt.
Viva Las Vegas (Part III) | Viva Las Vegas (Part II) | Viva Las Vegas (Part I)
Still golden after all these years, June 21, 2011
Be sure not to miss the original Vegas, June 20, 2011
When in Vegas, enjoy a museum, June 20, 2011
Choose your own adventure, Vegas style, April 1, 2006
Click here for the latest Las Vegas headlines.