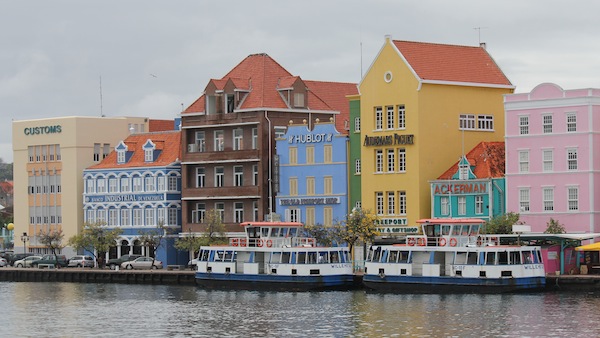 Think of any Caribbean island. The beach is probably the first thought that comes to mind.
But the island of Curacao — a member of the ABC islands along with Aruba and Bonaire — is different. Yes, there are plenty of beaches on the island, and Curacao is known for its scuba diving. But, there is so much more history and heritage to be explored.
Located off the coast of Venezuela, Curacao was a part of the Netherlands Antilles until 2010. The island is today a country within the Kingdom of Netherlands.

View Curacao in a larger map
Attractions
Downtown Willemstad/Handelskade
Floating Market
Serena Art Gallery
Nena Sanchez Art Gallery
Curasub at Substation Curaçao
Aloe Vera Farm
Dinah Veeris Herb Garden (Den Paradera)
HATO caves
Christoffel Park
Boka Tabla
Blue Cave
Ostrich Farm
Blue Curaçao Liqueur Factory (Chobolobo Liqueur Factory)
Dolphin Academy and Sea Aquarium
Commentary
Island News