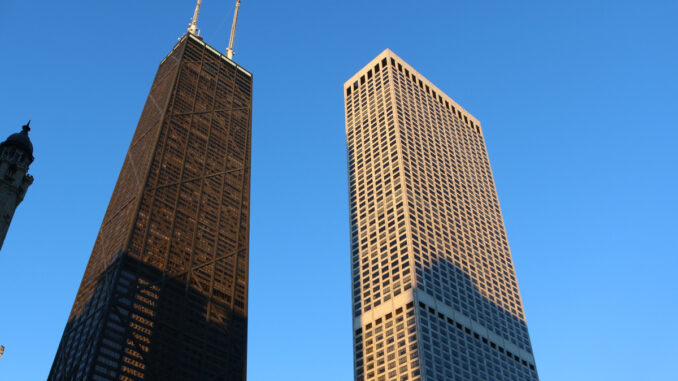 CHICAGO — The observatory near the top of the John Hancock Center, now known as 360 CHICAGO, is one of the most popular attractions in the Second City, giving visitors stunning vistas of the bustling city below.
Perched on the 94th oor of John Hancock Center, the observatory is 1,000 feet above The Magnificent Mile. On a clear day, visitors can see four states — Illinois, Indiana, Michigan and Wisconsin — and as far away as 55 miles.
The John Hancock Center is the fourth-tallest building in the city and the seventh-tallest nationwide. To reach the top, guests board elevators that travel 1,800 feet per minute, completing the trip to the 94th floor in a mere 40 seconds.
The 100-story John Hancock Center, built between 1965 and 1969, stands 1,127 feet tall. It reaches 1,456 feet tall, including its 349-foot-tall antennas.
With its 700 residential condominiums, the tower is one of the world's largest mixed-use skyscrapers.