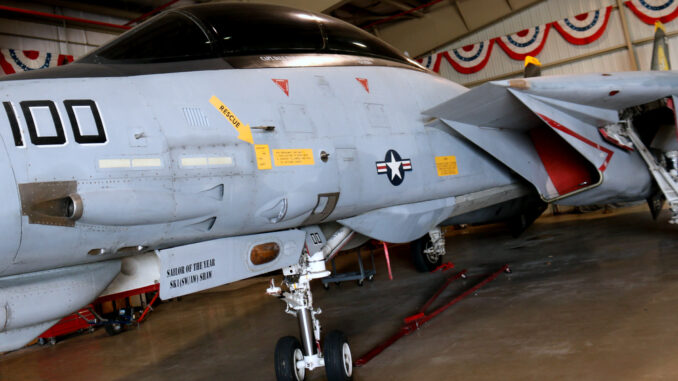 MIAMI — The Wings Over Miami museum offers a great opportunity to see vintage aircraft up close.
Located at the Kendall-Tamiami Executive Airport and about 13 miles southwest of the central Miami business district, the museum features a mix of civilian and military aircraft that helped shape aviation history.
The centerpiece of Wings Over Miami's collection is a 1992 Grumman F-14D. This particular example was one of the last active F-14s to serve with the Navy before it was officially retired in September 2006.
After it retirement, the F-14 dismantled and sent to the Miami museum. The airplane's flight equipment and engines were removed to prevent it from flying again.
Other aircraft on display include a 1943 North American AT6D, a 1942 Ryan PT-22 Recruit and a 1972 Nanchang CJ-6A. One other noteworthy aircraft is a 1943 Consolidated PBY-5.
A Miami air museum dates to 1986, when pilot Kermit Weeks shared his collection of historic aircraft in a museum setting. Sadly, Hurricane Andrew severely damaged Weeks Air Museum in 1992, and Weeks relocated his collection to Polk City, Fla., and opened the 1,300-acre "Fantasy of Flight."
The current museum was established in 2001. For more information, visit www.wingsovermiami.com.