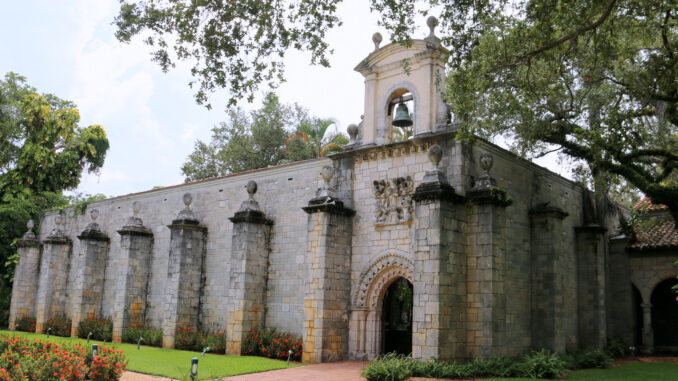 MIAMI — The St. Bernard de Clairvaux Church is so beautifully out-of-place, any traveler to Miami would be remiss if it didn't grace the itinerary.
The church was originally built in the Spanish town of Sacramenia in Segovia in the 12th century and named Santa María la Real. It was closed some time between 1836 and 1840 during the reign of Isabella II of Spain and as a result of the Ecclesiastical Confiscations of Mendizábal.
William Randolph Hearst purchased the structure in 1925, and he planned to relocate it to his Hearst Castle in San Simeon.
The structure was subsequently dismantled and shipped to the United States. However, as a result of an outbreak of hoof and mouth disease in Segovia, the 11,000 crates containing the historic monastery building were quarantined in New York.
Because of Hearst's financial difficulties, the building remained in storage in New York. Raymond Moss and William Edgemon purchased the building in 1952, a year after Hearst died.
The building was re-assembled on a plant nursery north of Miami. It took 19 months and cost an estimated $1.5 million (about $13 million in today's dollars) to re-construct the building.
In 1964, Bishop Henry I. Louttit purchased the building for the Episcopal Diocese of South Florida. It remains a popular tourist attraction known as the Ancient Spanish Monastery.