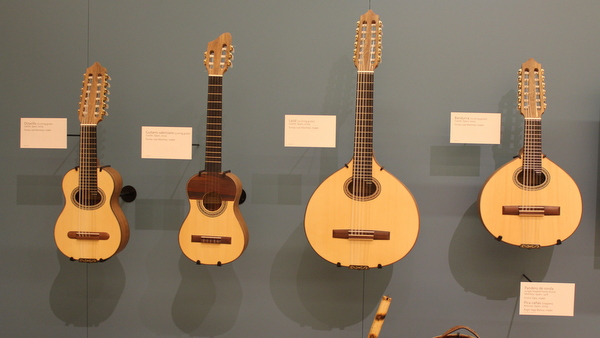 PHOENIX – Americans want "deeper, richer experiences when they travel."
 
That's according to the most recent American Express Spending & Saving Tracker, which found 48 percent of people are looking for more meaningful experiences and are want to immerse themselves in the heritage of the places they visit.
 
Of those planning weekend getaways, 36 percent said they want to include cultural activities – such as museums, historical sites and national monuments – as part of their plans. That's a significant increase from the 22 percent who called out cultural activities last year.
 
"Consumers want deeper, richer experiences when they travel," David Patron, vice president of American Express Travel, said in a news release. "When a traveler visits a destination they want to understand the local traditions and feel like they are getting a true insider experience."
For anyone taking a trip this summer, here are four cultural activities that may not top most itineraries, but are worth seeking out:
 
Musical Instrument Museum, Phoenix
To say music is the fabric of a culture takes on a whole new meaning here. This 200,000-square-foot museum features more than 15,000 instruments from more than 200 countries, ranging from the common to the obscure to the extreme.
 
To bring the instruments to life, the museum uses a combination of wireless technology and high-resolution videos. As guests approach video screens, they can listen to and watch videos that show performances involving the instruments on display.
For more information, visit www.themim.org.
 
National Museum of the United States Air Force, Dayton, Ohio
Located at Wright Patterson Air Force Base, the museum features more than 400 aircraft and 17 acres of indoor exhibit space. The museum – the world's oldest and largest museum of military aircraft – traces its origins to 1923, when a few World War I airplanes were informally displayed at McCook Field.
 
The museum's exhibits include aircraft from every era in the 20th century, from those flown before and during World War I to modern times. One of the museum's highlights resides in the World War II gallery: Bockscar, the B-29 that dropped the atomic bomb on Nagasaki, Japan, on Aug. 9, 1945.
For more information, visit www.nationalmuseum.af.mil.
 
St. Paul's Chapel, New York
Completed in 1766 as a "chapel of ease," St. Paul's Chapel was built for those who could not make it to the Parish of Trinity Church. In 1789, George Washington attended services here on Inauguration Day and later attended the church for two more years as the city served as the nation's capital.
 
The church is the oldest surviving house of worship in the city. On Sept. 11, 2001, and in the following weeks, the Chapel, located only yards away from the World Trade Center, was used by emergency workers as a place to rest.
Today, the Chapel is a memorial to that horrible day. Exhibits include the pews emergency workers used when they needed to rest, even if just for a few minutes.
For more information, visit www.trinitywallstreet.org/congregation/spc/.
 
Booth Western Art Museum, Cartersville, Georgia
Northwest Georgia is a lot closer to the west than many people realize – or than it might appear on a map.
 
Since it opened in August 2003, the 120,000-square-foot Booth Western Art Museum has offered visitors a unique view of the west through the artwork of historic and contemporary western artists. It's the only museum of its kind in the southeast and is the "largest permanent exhibition space for Western art" nationwide, according to the museum.
 
An Affiliate of the Smithsonian Institution, the museum also offers permanent exhibits, including its "Presidential Gallery" featuring a letter signed by every president and its "War is Hell" gallery showcasing Civil War artwork.
For more information, visit www.boothmuseum.org.